LH: Andrew, thanks for sitting down with us today. How long have you been at AFC Sudbury and what made you come on board?
AL: In actual fact not that long. I had known Phil Turner for quite a while and he asked me to help out with a few things over the last couple of years. I have always liked football and have been actively involved as a player and a supporter for most of my life. When I was asked to join the board I saw it as an opportunity to give something back to the game that has played a big part in my life. And Phil Turner can be very persuasive!
LH: Was there anything that struck you about the club? Something a little different perhaps?
AL: Not surprisingly it was the people involved who made such a big impression. The number of volunteers who actively give up their time to help their club. But it was also the style of football that the club were trying to play at all levels focussing very much on developing from within which attracted me as I strongly believe that this is the way in which most clubs should operate. The style of playing out from the back. Encouraging and developing all players to be comfortable on the ball is also something that I strongly believe in.
LH: Were you involved in football before coming to AFC Sudbury? What is your background and how do you feel it lends itself to your role?
AL: As mentioned above I have not previously been involved in helping to run a football club but I have played at a half decent level. I have also seen clubs trying to run before they can walk and then failing spectacularly. What I think I can help with is that I do know (I hope) how to run a successful business and like it or not AFC Sudbury is a business and needs to operate as such if it is to flourish. Once a club has solid commercial foundations and is therefore on a sound financial footing, it can then look to grow. Hopefully I can help with this.
LH: We are very fortunate to have a fantastic facility available to us as a club. How much of an impact do you think this has on both AFC and the local community and how do you see it evolving in the future?
AL: Yes we are extremely fortunate to have such a wonderful facility for the club to call home. From the comments that I hear from visitors and from our own trips to other clubs we really do have somewhere which is the envy of many. But as yet we don't make quite as much of it as we could and indeed should. We need to make it more of a destination that people come to from all parts of our local community. For that we need to do a far better job of letting people in the local community know where we are and what we have to offer in terms of facilities. The more people come through our doors the stronger the club becomes.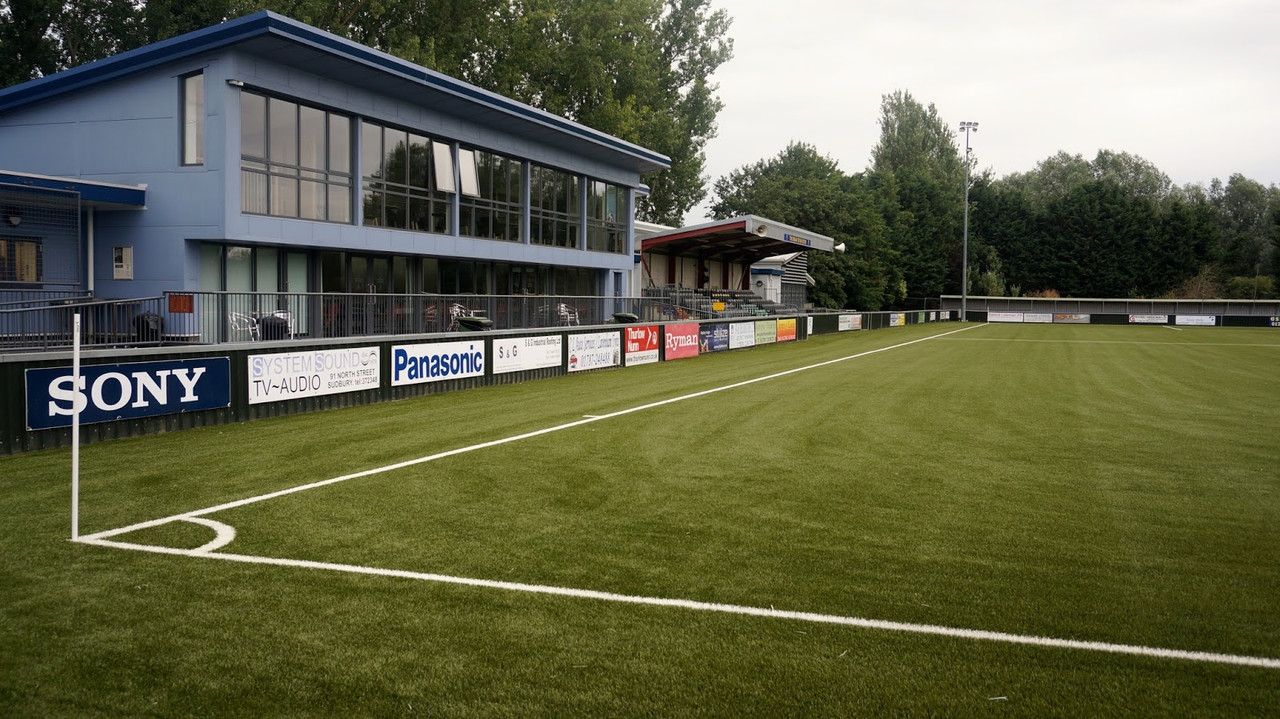 LH: At the end of last season, you replaced Phil Turner as Chairman. How did you feel when you were asked to take over?
AL: Extremely grateful for the opportunity and the honour which being Chairman of AFC Sudbury represents. But at the same time fully conscious of what a really hard act Phil Turner is to follow. Phil really is "Mr Sudbury Football" so all I can do is to look at how he undertook the role and try to follow. Happily Phil is always available to give helpful advice whenever I ask. Without that help it would be nearly impossible to succeed. But I am genuinely excited to try to help to realise the potential that exists at our club.

LH: During your time as Chairman we have already seen some fantastic developments around the club branding and of course our very own Yella. What would you say are your key aims going forwards?
AL: I have always believed branding to be really important. And we do potentially have a really strong brand. We just need to exploit it much better than perhaps we have in the past. You mention Yella our mascot. A key aim there would be for Yella to be recognised throughout our area as being the mascot of the local football club. For this he needs to be visible not just on match days but also in schools and around and about in the community generally. The overriding aim is to definitively put AFC Sudbury on the map as a community football club of which we can all be proud.
LH: Next season sees the very exciting merger of our youth section with the Academy and 1st Team sections of the club – just how important do you think this is to a club of AFC Sudbury's size?
AL: I would agree that it is an exciting development but at the same time I have to confess to being somewhat puzzled as to why this was not already the case. I have seen a kind of slogan which is much bandied about #oneclub.inittogether. It should not be a slogan. Just a basic way in which we operate. With this happily now in place we can ensure that the overall identity of the club can be properly mirrored irrespective of age group or ability. Then and only then will we truly be one club. With the dedicated and able people that we now have in place, I am really confident that this will happen. The First Team is of course extremely important. But no more so than any other age group at the club. We are all AFC Sudbury and this is in my opinion is absolutely vital for a club of our size.
LH: Further on the #oneclub side of things, next season sees some exciting progress within our Women's 1st Team and of course the debut of our Girls' Academy. These must be really exciting times?
AL: Women's football is one of the biggest growth areas in football worldwide. If not the biggest area of growth. We need to play a significant part in this if we are truly to be a club which fully represents our community. We have perhaps neglected this aspect a little in recent years. With the establishment of a Girls' Academy, with new people looking after the Women's 1st Team and now having somebody in charge of the development side of the women's game who represents all that is good about AFC Sudbury women's football I am confident that the future is really bright once again.
LH: This season you travelled with the Academy players and staff on their cup-winning trip to Las Vegas. How did you find this, it must have been a brilliant experience for the young players?
AL: I don't think that it was just a brilliant experience for the young players. For the entourage who accompanied them - the coaches, parents, members of the Board etc it was also a memorable occasion. The way that everybody pulled together to ensure that the trip was a huge success for everyone attending is a true testimony to everybody and a real credit to the club. The four girls who played for a local club and very nearly came home with the trophy were true role models for AFC Sudbury and trail blazers for our tour next year when hopefully we will send a Girls Academy team as well. The way that the boys were victorious with a golden goal is a memory that will live with us all for many years to come. The victory parade down Las Vegas Boulevard in the world's biggest stretch limo wasn't bad either!
LH: Finally – the big question! From a 1st Team perspective, what are your thoughts on next season and what they can hope to achieve?
AL: Last year was for me very much a transition season. One in which the model of developing home grown talent and gradually introducing them into the 1st Team was much more in evidence. This is the model under which we will continue to operate. In the opinion of the Board it is the only model which ensures long term continuity of football in Sudbury.
However we have already seen signs that this model can be extremely successful. A mix of young home grown talent with a sprinkling of more seasoned pros produced many excellent results last season. And I am hoping for and expecting even more next season. The youngsters are a year older and a year stronger. There will also be new ones breaking through particularly from last year's first year scholars.
Success is of course a relative term but I genuinely believe that in 2019/20 we can mount a real challenge for at least a play off place. For those reading this who are not regular attendees, come on down. You might be pleasantly surprised.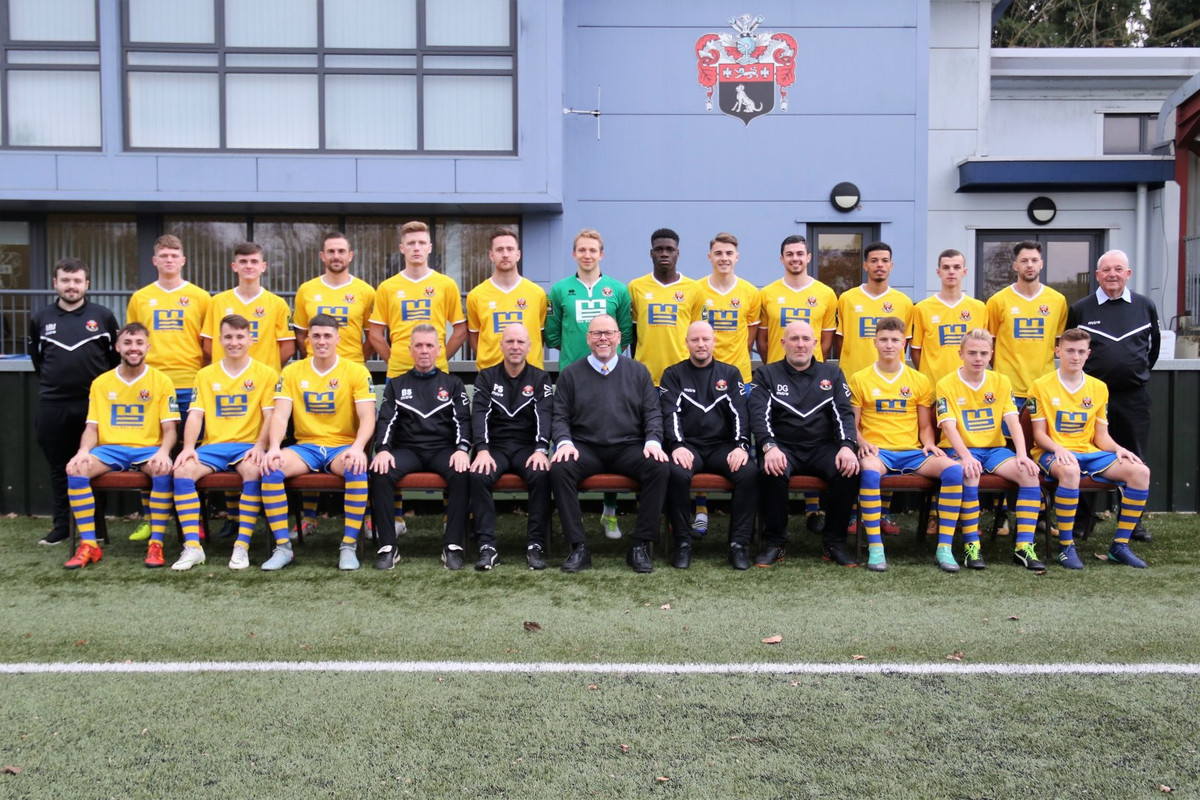 And that's it for our second installment of AFC Ten Questions - stay tuned for more interviews with key figures at AFC Sudbury coming soon!